Satisfyer Pro 2+ Air Pulse Stimulator + Vibration - Never mind cloud 9, the new Satisfyer Pro 2+ adds vibration to the classic experience of our Air-Pulse Technology. These functions will take you to cloud 900 within minutes with it's 11 Pleasure Pressure Wave and Vibration Settings,  controlled by 2 independently strong motors. It's whisper quiet skin friendly silicone tip sucks your clit for clitorally mind blowing orgasms and the magical vibrations enhance your experience. The result? Pure ecstasy - your clitoris would sing with joy if it could!
SAME DAY DISCREET SHIPPING AUSTRALIA WIDE
BEST PRICE GUARANTEED
ORDER YOURS TODAY FROM JOY FOR WOMEN
TOUCHLESS CLITORAL STIMULATORS PLEASURE AIR TECHNOLOGY - State-of-the-art. A revolutionary intimate product for the modern age. Pleasure Air Technology makes it possible to stimulate the clitoris without direct touch for the first time ever. The device gently sucks the clitoris in and then stimulates it via precisely adjustable pulsating compression waves. This leads to a new pleasure experience crowned with substantial orgasms. Clitoral over-stimulation is a thing of the past! The Satisfyer is one of the first device in the world to use this stimulation technique.
PRESSURE WAVE VIBRATOR WITH VIBRATION - Calling all lovers of lifestyle, toys and sensuality: pressure waves and vibration in one toy? Yes PLEASE! The new Satisfyer Pro 2 + Air Pulse Stimulator + Vibration will make all your dreams of desire come true: If the deeply stimulating Airpulse technology of the Pro 2's previous version brought you to unforgettably intense orgasms, then hold tight because the new, additional vibration function of its successor will catapult you straight to cloud 9, or perhaps 9000! The third generation of the Satisfyer Pro 2 gets a magical 'vibration' upgrade. Its previous style of clitoral stimulation through intense pulsations, popular throughout the world, has now been combined with supremely erotic vibrations which set the rim of the lay-on head into joyful motion. The skin-friendly ring made of medical silicone encloses your pleasure bead and caresses the inner area with 11 different non-contact pressure-wave intensity settings.  The result? Pure ecstasy - your clitoris would sing with joy if it could!

 Simultaneous stimulation of the clitoris using pressure waves and vibrations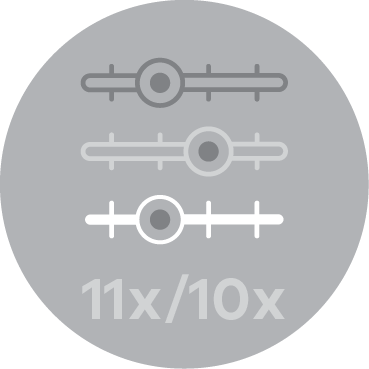 11 pressure wave intensities and 10 vibration programmes offer variety for ultimate pleasure

 Thanks to its waterproof (IPX7) finish, this toy can be used safely in water and is easy to clean
Key Features:
Satisfyer PRO 2+ is suitable for women 
An updated version of their best-seller, this high-intensity clitoral stimulator has 11 escalating levels of suction and pulsation packaged in an easy-to-hold, waterproof and pretty-dang-cute design.
Clitoral suction stimulator now with vibrations
Touch-free clitoral sucking stimulation through pressure waves.

2 separately controllable motors control the functions for clitorally mind blowing pleasure

Triggers multiple orgasms within minutes, an absolutely new perception of orgasm.

For even more fun with the Satisfyer – use it solo or with your partner!

Ergonomically designed with a slim firm handle and two button controls
Exchangeable stimulation head
100% Waterproof (submersible) - Perfect for the bath or shower - Sink into a sensual bubble bath, relax and turn the Satisfyer on! - Try it: The pressure waves will feel even more intense underwater!
Waterproof to rating IPX7 


Hypoallergenic - Easy to clean

Including USB magnetic charging cable

Whisper mode

Material ABS plastic, Silicone

Skin-friendly silicone

Contains no phthalates. Contains no latex

USB Rechargeable - Lithium ion battery

Magnetic charging

Charge time: 4 hours for 60 minutes of play time

Travel-friendly

Color - Light Gold
15 year warranty ONLY THROUGH Satisfyer.com -  (info@satisfyer.com)
Customers also buy: Sensuva ON ULTRA Natural Arousal Orgasm Oil 5ml 
INTIMATE HYGIENE & CARE: A few drops of lubricant ensure a pleasant feeling when inserting the toy. JOY FOR WOMEN recommends any one of our 100% natural pjur water based lubricants for slippery and sensual fun.
Carefully clean the toy before first use and after each use with warm water.Then spray pjur MED CLEAN spray, specially suited for cleaning erotic toys as well as for gently washing genital areas.
SPECIFICATIONS: Length: 164 mm, Height: 64 mm, Breadth: 45 mm, Weight: 115 g
AS SEEN IN